1st December rain update in Tamil Nadu
1st December rain update in Tamil Nadu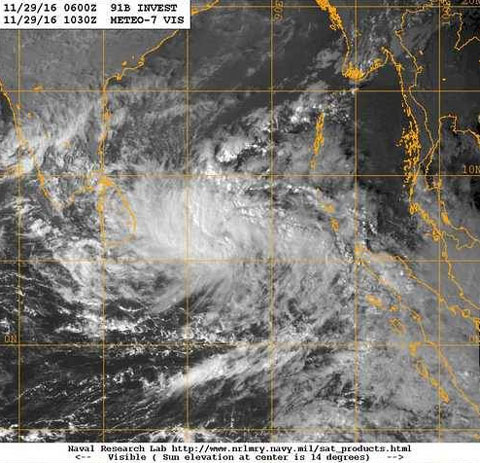 Sources–Tamilnaduweatherman
Low pressure at Bay of Bengal is said to create into Depression today and said to further create into Deep Depression by 1st December by morning and cross Tamil Nadu Coast between Chennai and Nagapattinam on 1st and 2nd December. Some winds of 50-60 km/hr can be expected at that time.
1st December-Rains at Coastal regions
Nature remembers the most terrific day at Chennai's history. One thing is sure that there wont be any floods on 1st December. On 1st December, coastal areas from Nagapattinam to Chennai is said to witness heavy rainfall between Cuddalore – Pondicherry to experience heavy rainfall. Delta is said to get rain too. 
2nd December, central districts/interior Tamil Nadu regions is said to get moderate rainfall. On 2nd and 3rd areas in  Coimbatore and Nilgiris such as Coonoor for heavy rainfall as system to move towards Arabian Sea. 
Heavy rains on 1st December (not flood type) and 2nd and 3rd rains is said to reduce and said to be isolated spells. A kind request from "Liveonindia" to ignore rumours stating that there will be heavy rainfall for 5 days. We request people to Stop spreading it. This rain spells can be welcomed by us.
1.Satellite Image of the Low Pressure Area (shown above)
2. Infrared Image of the Low Pressure Area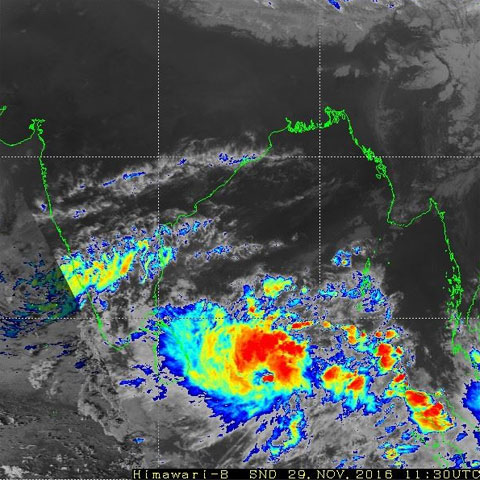 3. Models tight agreement for the track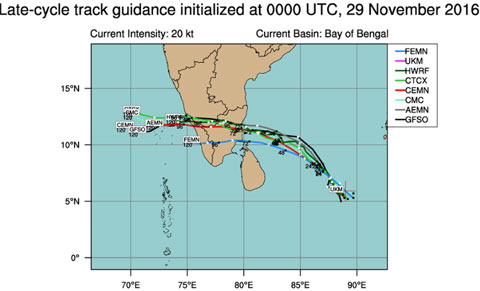 4.IMD Rainfall intensity scale.